Access with your fingerprint
If your phone allows it, you can access the app with your fingerprint. If it isn't enabled, you can access using your DNI/NIE number or email and password.
Access by "Face-id"
Access allowed for certain Apple devices.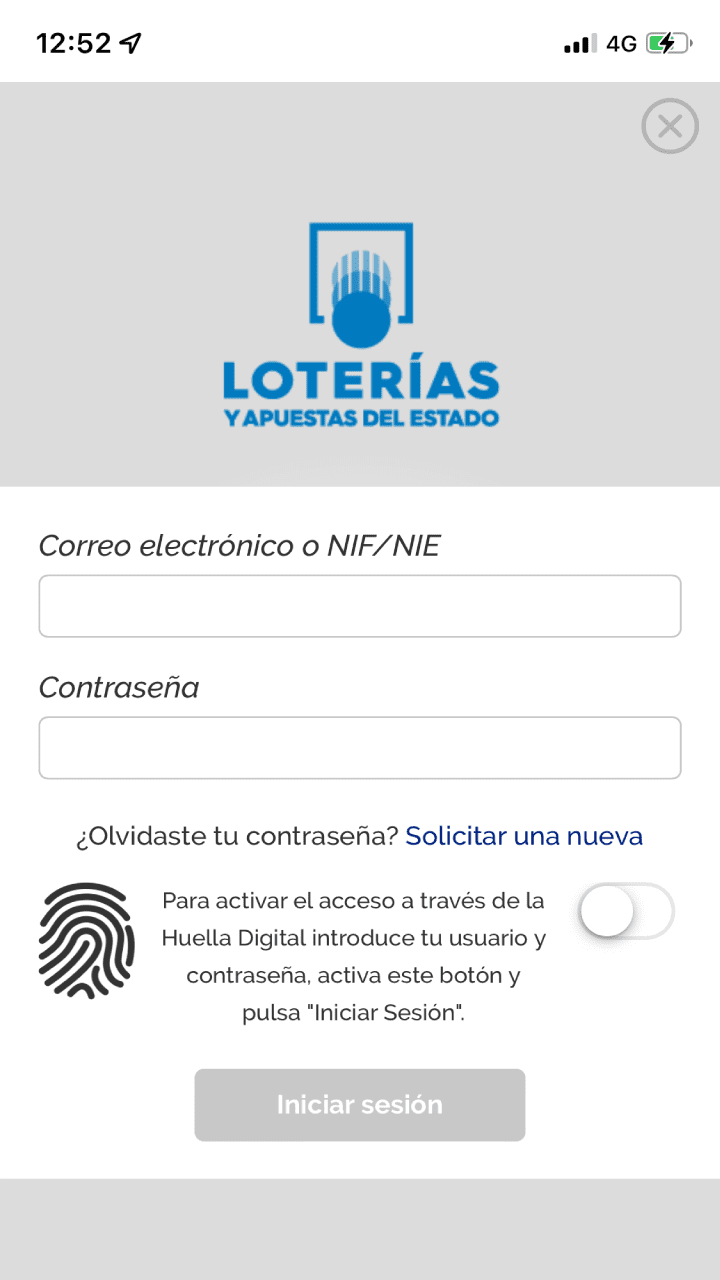 Place your bets in the way that's most convenient for you.
Play by voice:
By indicating "PLAY" and the game, when pressing the voice button.
Step by Step:
By selecting the icon of the chosen game and clicking on the "Step by Step" button.
Check your bets:
You can check all your bets and those that you have selected as "My Favourites".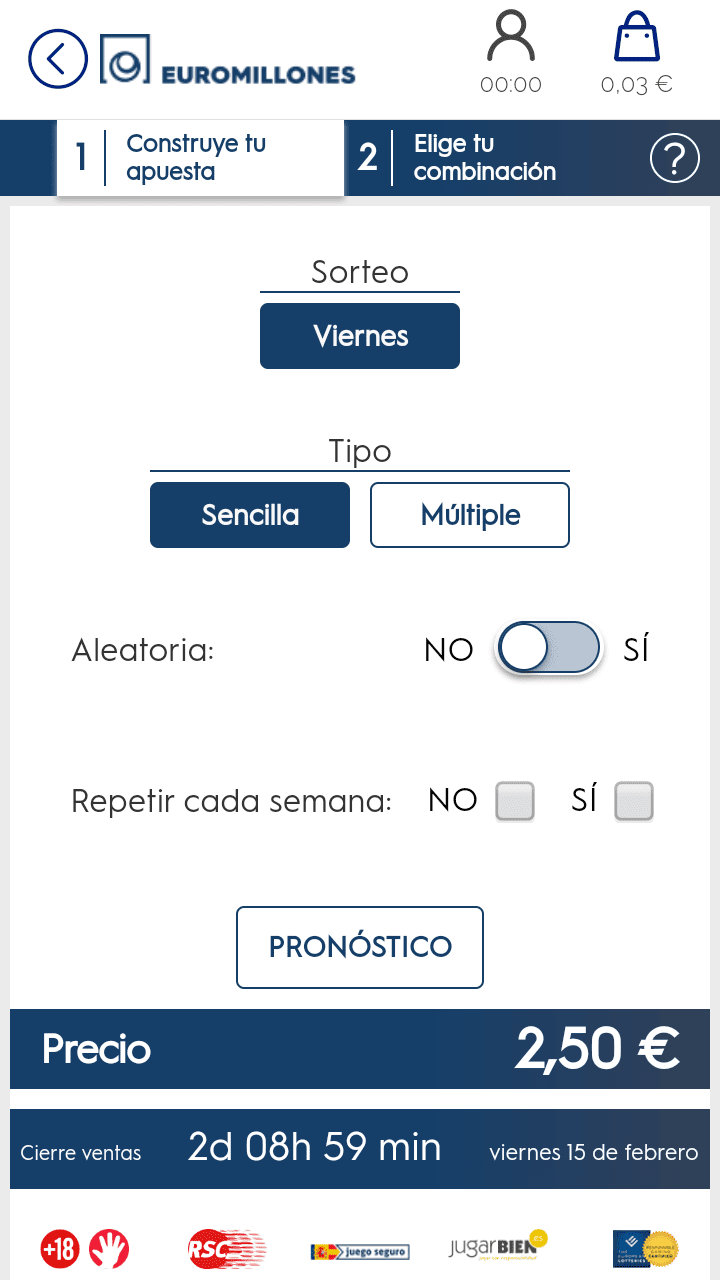 Check your prizes on the spot.
Check your winning numbers and prizes any time, anywhere.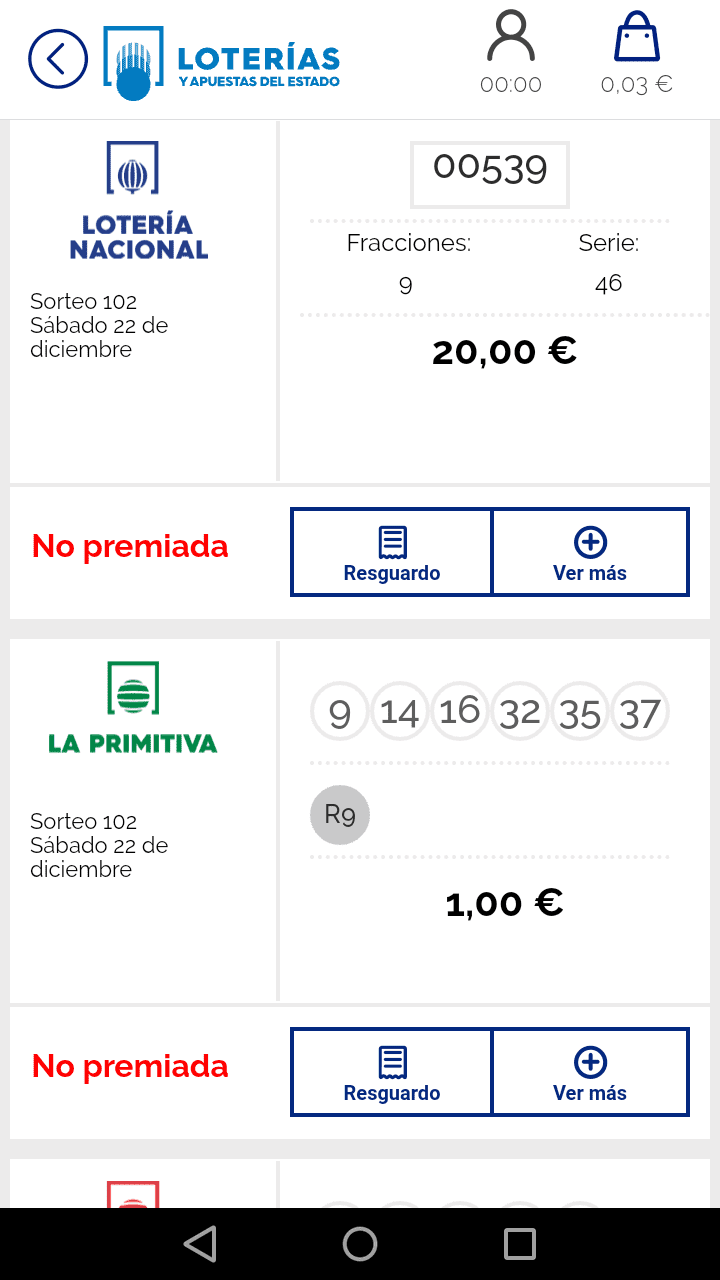 We keep you up to date on the Jackpots in play.
You can view the day's jackpots just by opening the app.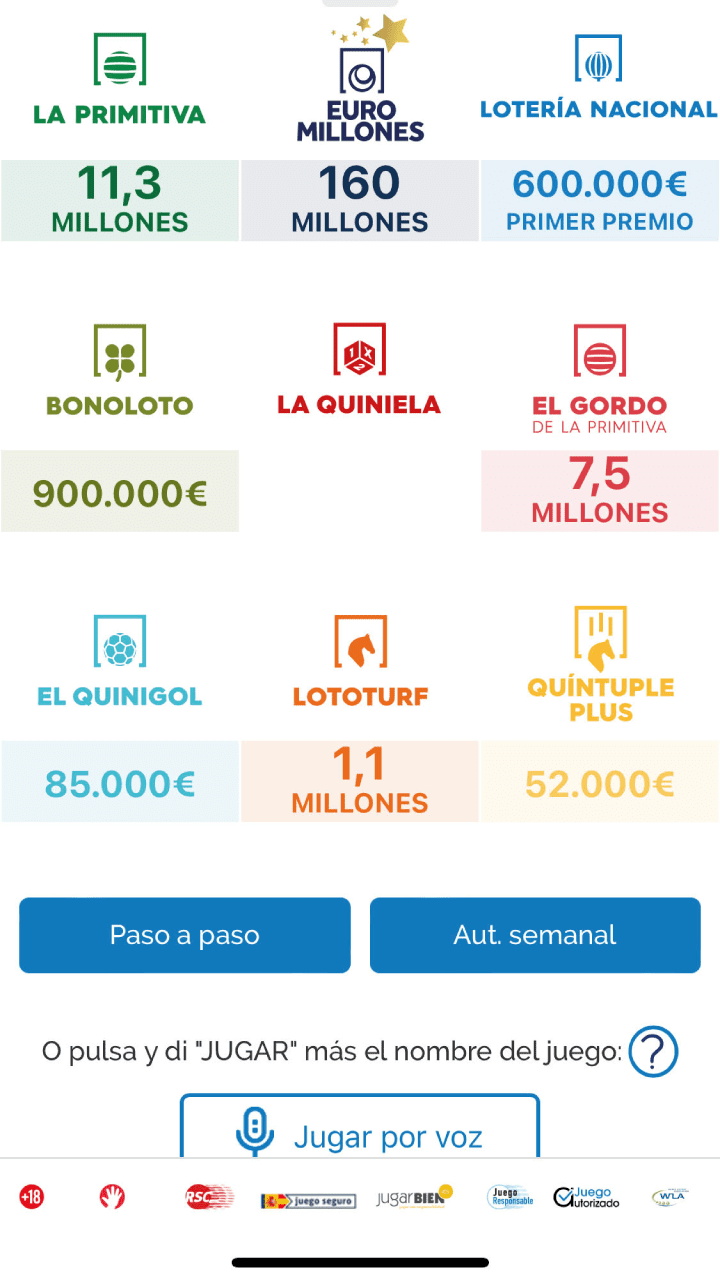 Load your lotobolsa by card or bank transfer
You can load your lotobolsa with a bank card. You'll only have to do it the first time, if you wish.
*Lotteries does not store any bank details of its users.
To load by fast transfer, you have the list of associated banks.