Access with your fingerprint:
If your phone allows it, you can access the app with your fingerprint. If you are not enabled, access is through DNI/NIE or email and password.
Access by "Face-id":
Access allowed for certain Apple devices.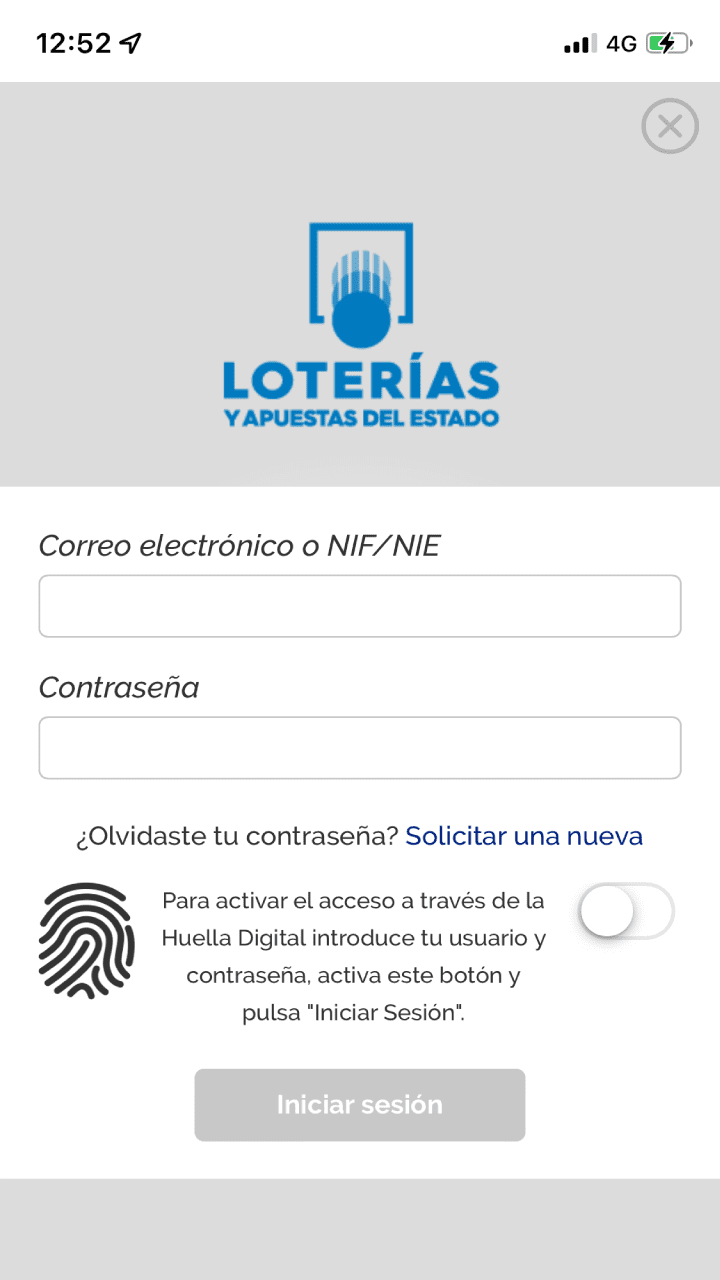 Place your bets in the way that is most comfortable for you.
Play by voice:
Indicating "PLAY" and the game, when pressing the voice button.
Step by step:
Selecting the icon of the chosen game and clicking on the "Step by step" button.
Check your bets:
You can consult all your bets and those that you have selected as "My Favorites".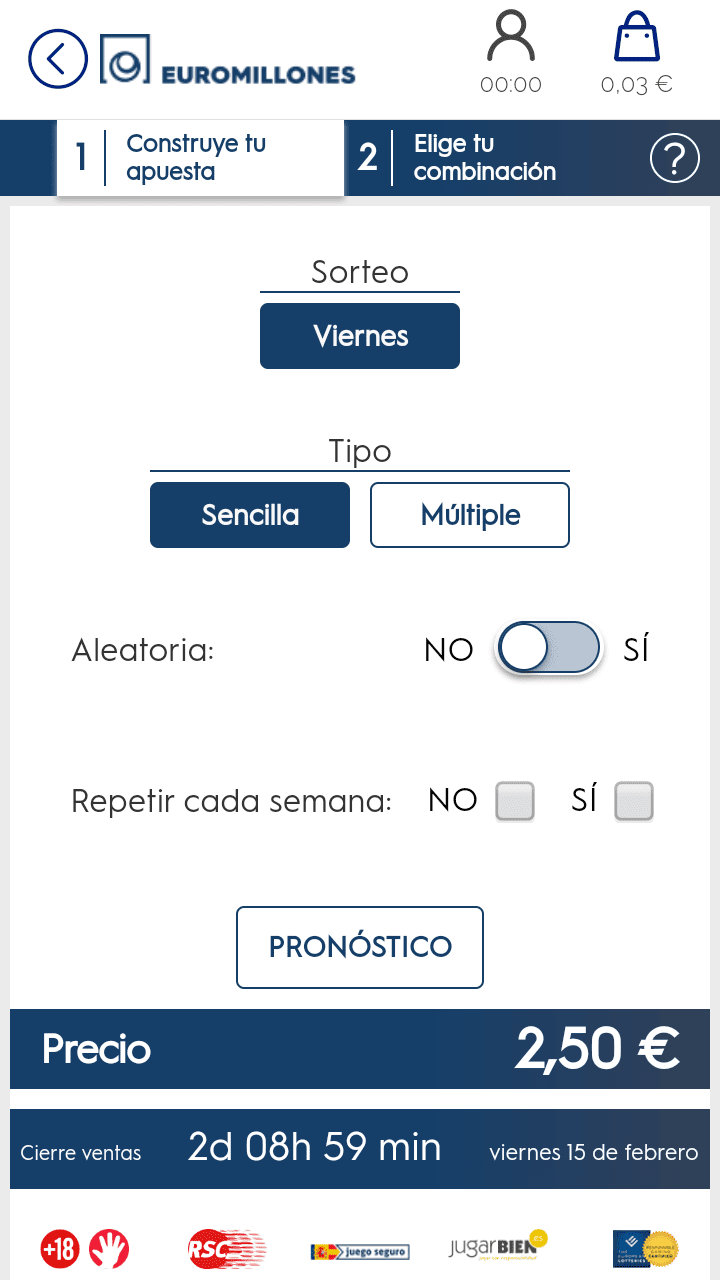 Check your prizes instantly:
Check your hits and prizes at any time and place.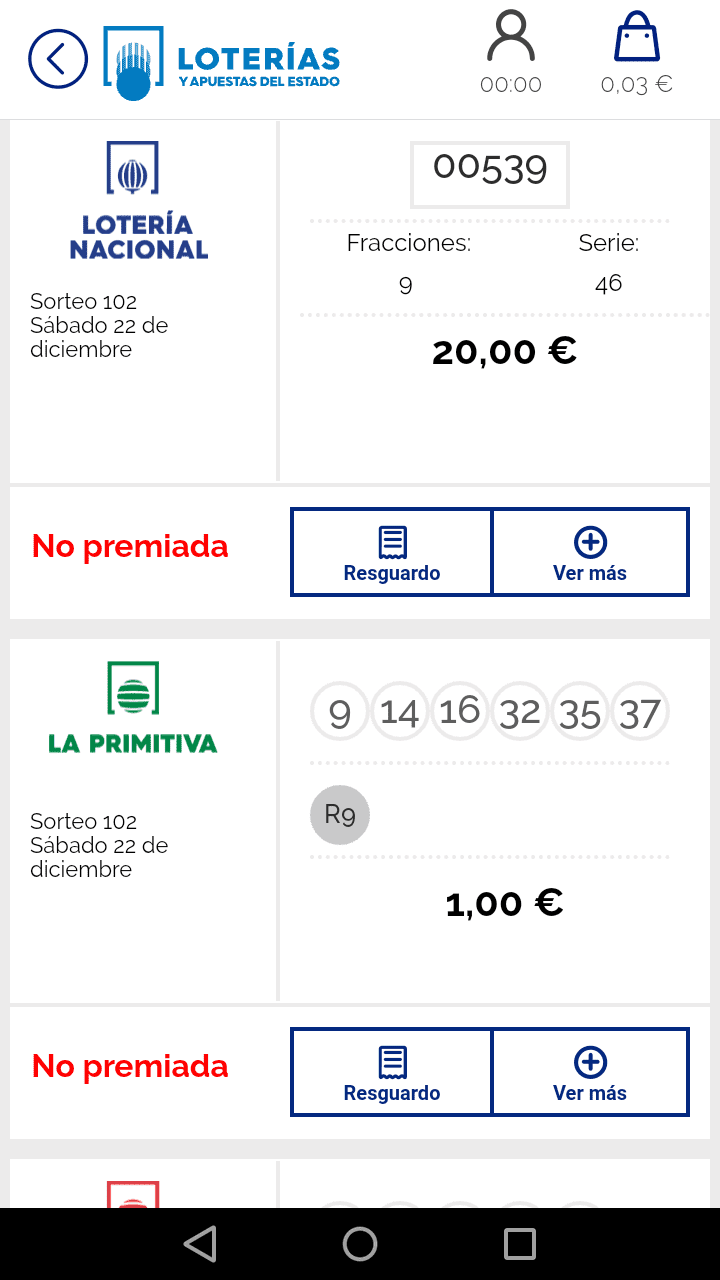 We keep you up to date with the Jackpots in play:
You can see the jackpots of the day, just by opening the application.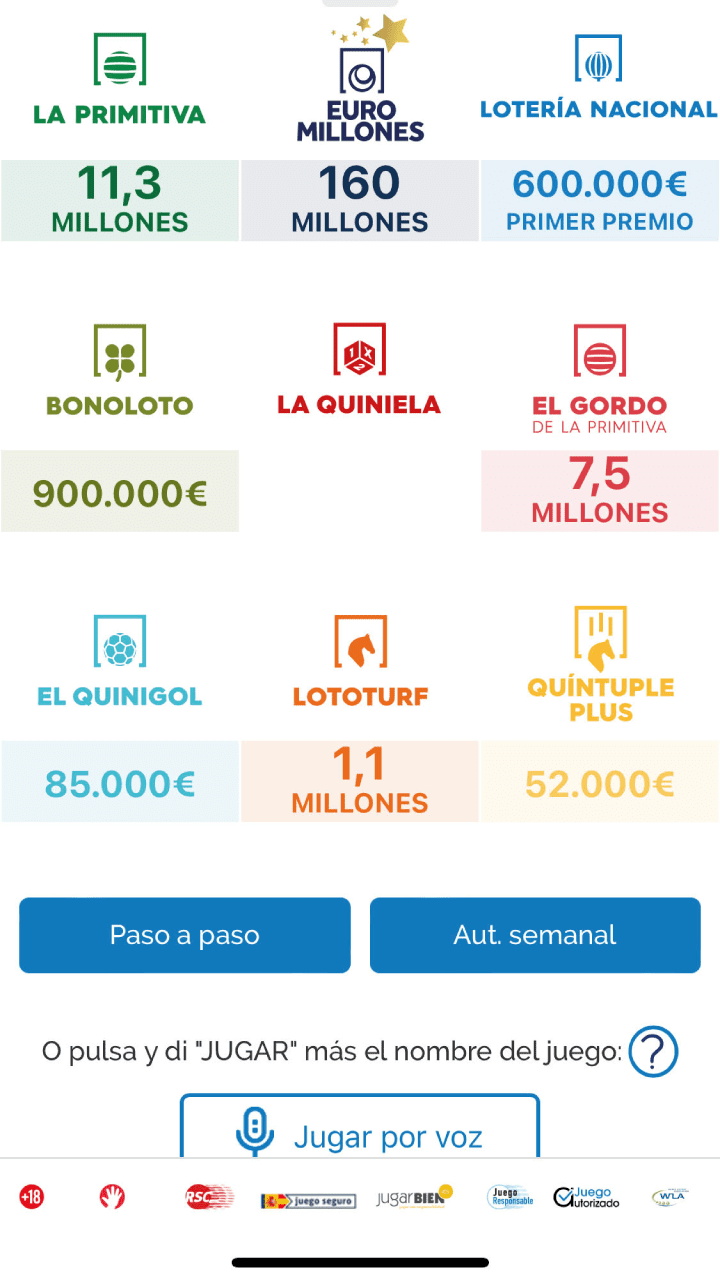 Load your lotobag with a card or bank transfer:
You can load your lotobolsa with a bank card. You will only have to do it the first time, if that is the case. you wish.
*Loterías does not store any banking information of its users.
To carry out the charge by fast transfer you have the list of associated banks.