To receive the results of our games directly in your e-mail:
All the results of our games can be found on our website and Apps, but, if you wish, we can send you daily emails of the results of your favourite games, on the same night of the draws or on the days of the sports.
Check your tickets and tenth shares to see if you have won a prize:
To check your tickets or tenth shares you only need to access the results of the corresponding game and use the available verifier. You will get the exact amount of your prize broken down by categories so you know how much money you can collect when presenting your ticket at your usual point of sale.
Save combinations and forecasts to check them later:
You can save a combination that you play regularly to check it later or play it on the website, when you want to:
Access the virtual ticket of any of our games.
Generate your combination and click on "Add to Favourites".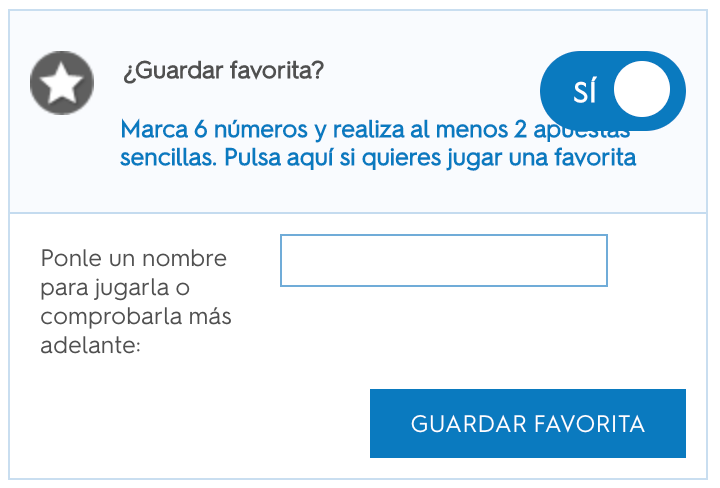 You will see a field in which you must indicate the name used to identify the combination that you want to save.
You will be able to see your favourite whenever you want in "Favourites".
To check your favourite, go to its detail from "Favourites" and click on "Check". We will show you if your favourite bet has won a prize on the day of the draw.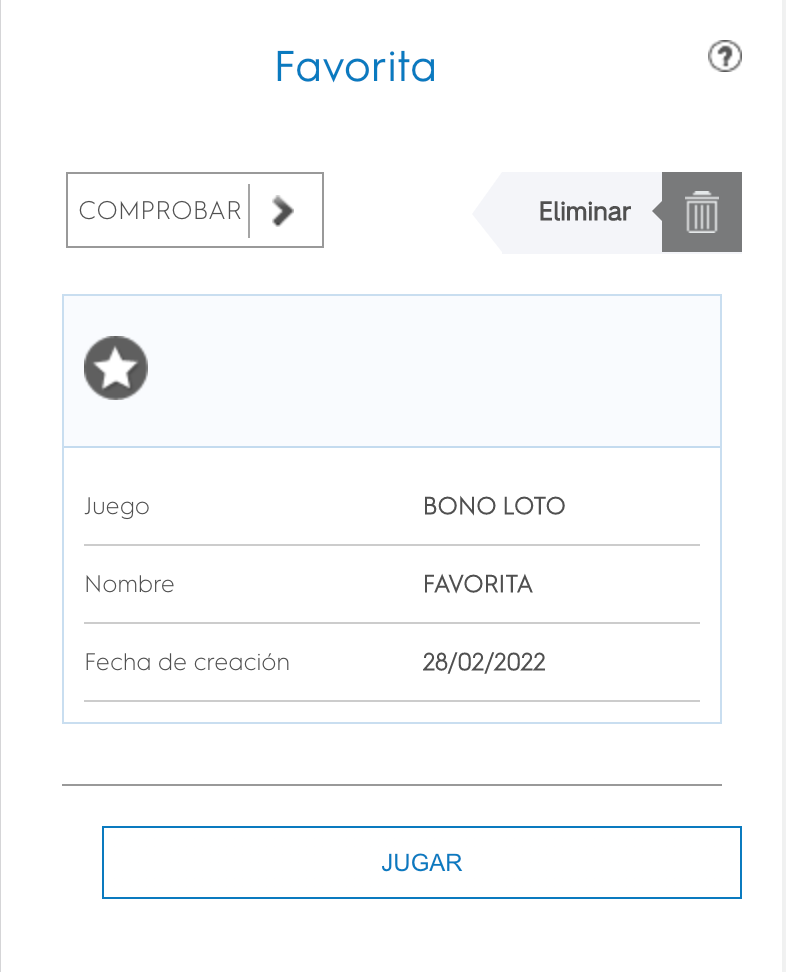 Find tenth shares for Lotería Nacional (Sorteo de Navidad, Sorteo del Niño...):
We offer you the chance to find the point of sale where the number you are looking for is sold for your Lotería Nacional tenth shares, including Navidad and El Niño if they are for sale, via the link located at the bottom of the page: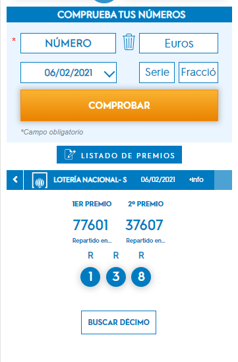 If it was sold over the internet, you can buy it directly in the same way. In this case, we will provide you with a virtual tenth share, in place of the traditional tenth share, which has the same validity: