What do I do if I have won a prize?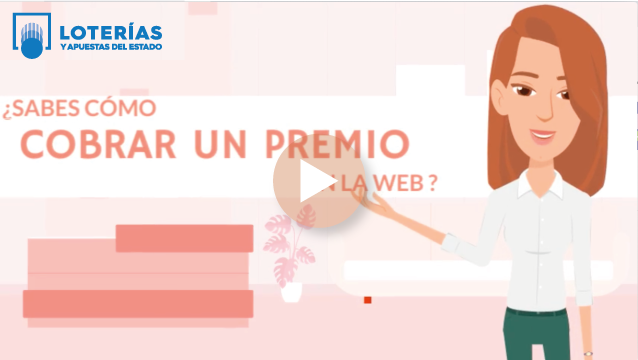 If you have a loteriasyapuestas.es account, you have the complete guarantee that you will be paid your prize if you are lucky enough to win, as bets are automatically tallied in the central system the night immediately following the draw.
You have to proceed in different ways depending on the type of prize you have been lucky enough to win:
---------------------------------------------------------------------------------------------------------------------
Small prizes:
Those whose amount is less than €2,000. In this case, the system will attempt to pay the amount automatically into your Lotobolsa.
In this case, if your Lotobolsa exceeds the maximum allowed balance (set at €400 for all participants) or if the amount exceeds the maximum you indicated in your options, the system will automatically transfer the prize to the bank account that you have indicated in the "Lotobolsa Options" section, as long as you have verified the information given on registration by providing your National Identity Number or Foreign Resident's Card Number. Remember that the payment of prizes can only be made in an account of a bank authorised to operate in Spain

If you don't have one, the prize will be deposited in your Lotobolsa, from where you can transfer it to a bank account held by you. To allow the system to automatically transfer your prizes to you under these circumstances, we recommend that you always keep a valid and up-to-date bank account. Remember that it is necessary that we have previously been able to

verify your identity with documents and thus be able to confirm the data we have in your user profile. In those cases where we consider it necessary, we will request additional information before allowing you to transfer the prize.

Remember that you will not be charged any type of fee for transferring your prize from your Lotobolsa.
---------------------------------------------------------------------------------------------------------------------
Large prizes:
This refers to those of €2,000 or more.
These prizes may be subject to tax withholding, if any of the prize categories exceeds €40,000.
If you have not done it before, or if your documentation is not up-to-date, before you can collect your prize you must provide the appropriate documentation through our Identity Document Verification Process so that we can confirm that the data entered in your user profile are correct, as required by current regulations. To do this, have your DNI/NIE on hand and access our identity verification process using our official app for iOS or Android or access the Personal Data screen by clicking here.
Due to the amounts involved, and in line with current regulations, it will also be necessary for you to provide us with additional information through the ADDITIONAL PLAYER INFORMATION FORM (accessible from your Personal Data screen) in order to receive your prize money in your bank account.
Para que podamos pagar estos premios directamente es necesario que revises o indiques la cuenta bancaria de tu titularidad donde deseas recibir tu premio antes de tres meses desde que se celebró el último sorteo en el que participaba tu apuesta. Para ello, accede desde el detalle de la apuesta premiada y lo ingresaremos en dicha cuenta bancaria, una vez verificada documentalmente tu identidad y aportada toda la información solicitada a través del formulario de conocimiento adicional del jugador, accesible desde el menú de datos personales.
Remember that the payment of prizes can only be made in an account of a bank authorised to operate in Spain. Bear in mind that the bank account number you have previously indicated will be used by default. If you have not indicated an account or you want to change it, you can do so at this time by entering the bank account number. Make sure you enter a valid bank account number that is registered in your name.
The system will automatically notify you of the net amount of the prize, as well as the 20% tax which the Ministry of Finance requires for this type of prize.
The transfer will be made the same night. The time it will take to receive your money depends on the period of time that the banking system takes to make the transfer, but it should not usually take longer than three days.
---------------------------------------------------------------------------------------------------------------------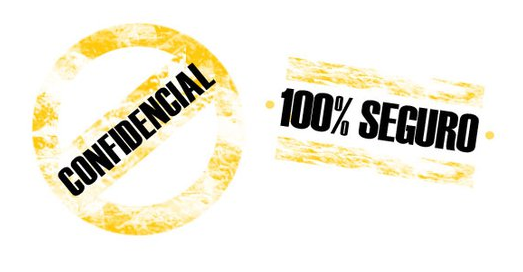 In both of these cases, the amount that can be won without having to pay the special tax on lottery prizes and bets is € 40,000, so that all prizes below this amount, whether they are sub-tickets or bets, are tax free.
You can have a winning ticket with an exempt amount for one prize and also another prize on which tax is applied, both on the same ticket. In all cases you will be paid the sum applicable for each individual calculation.
In the case of El Millón (a game associated with Euromillions), the exemption is €24,000, since the ticket only costs €0.30 and the tax-exempt limit applies proportionally in the case of bets less than €0.50.
For large prizes, the amount over the €40,000 which is exempt will be subject to a 20% withholding.
We would like to reiterate that you will never, no matter the size of the prize, be asked to make any payment or forward any money, or give access codes to your account.
Similarly, as obvious as it may seem, Loterías y Apuestas del Estado will never award a prize for one of its draws without the prior acquisition of a ticket. Always be suspicious of a notification of a prize draw you don't think you have participated in, as this practice is a common scam.
Finally, it should be remembered that currently loteriasyapuestas.es is not allowed to share prizes between different people. A prize given by the Loterías website or the apps will only be associated with the user who made the bet.